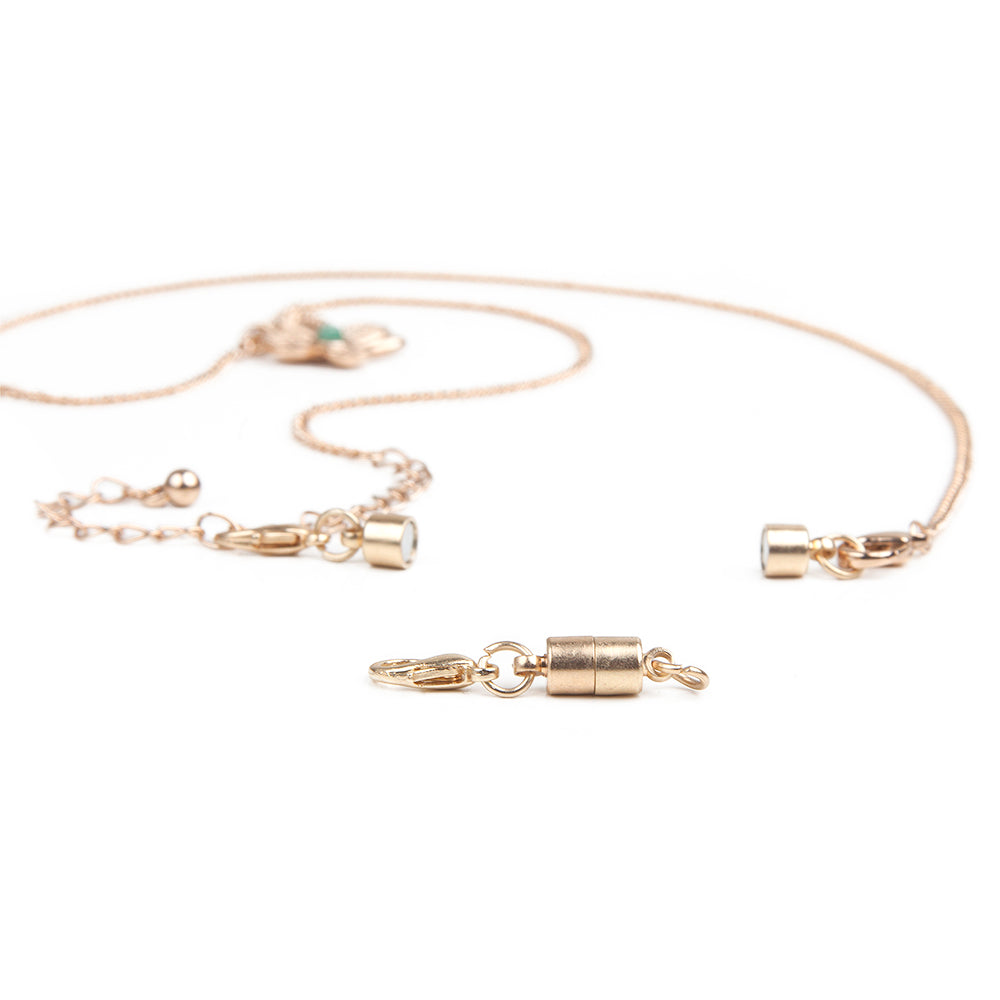 Bulk | Gold Small Barrel Magnetic Clasp | 144 clasps
Description
Do you have pretty nails that seem to get in the way of putting on and taking off your favorite jewelry? Try a Magneti-Clasp to get the jewelry job done! This goldtone small barrel clasp can convert necklaces, bracelets, and more to magnetic clasp closures. The small barrel is easy to grasp and makes it easy to wear your best looks too!
Details
To wear, attach necklace or bracelet clasp to ring connector end of the Magneti-Clasp. Attach the Magneti-Clasp lobster clasp end to the ring connector end of necklace or bracelet. Bring two ends together to attract magnets to close, and gently pull apart magnets to take off your jewelry. Wear and enjoy! Comes with 1 goldtone clasp.
Bulk | Gold Small Barrel Magnetic Clasp | 144 clasps
Shipping and Handling
Shipping Policy
Standard Shipping for All US states is $4.99 for orders under $25 and Free Shipping for orders over $25. We currently are only shipping to select international countries at this time due to shipping issues in various countries. If you do not see a shipping option for your shipping address, please feel free to contact us at sales@earrs.com.
Due to COVID-19 restrictions in other countries, International orders will take longer than normal to arrive. Please check HERE for delays in your country.
Handling Time
Please allow 1-3 business days for us to package and ship your order. Once your order ships, you will receive an email notification stating your order's USPS Tracking number.
Please note: USPS has slowed transit times across the US by 1-2 days. Any expected Delivery Times provided by USPS or our website are only estimates. Expected transit time for all US orders is between 4-7days with some taking up to 14 days. International order very greatly, so we cannot provide an estimate on transit time.
Thank you for your understanding!