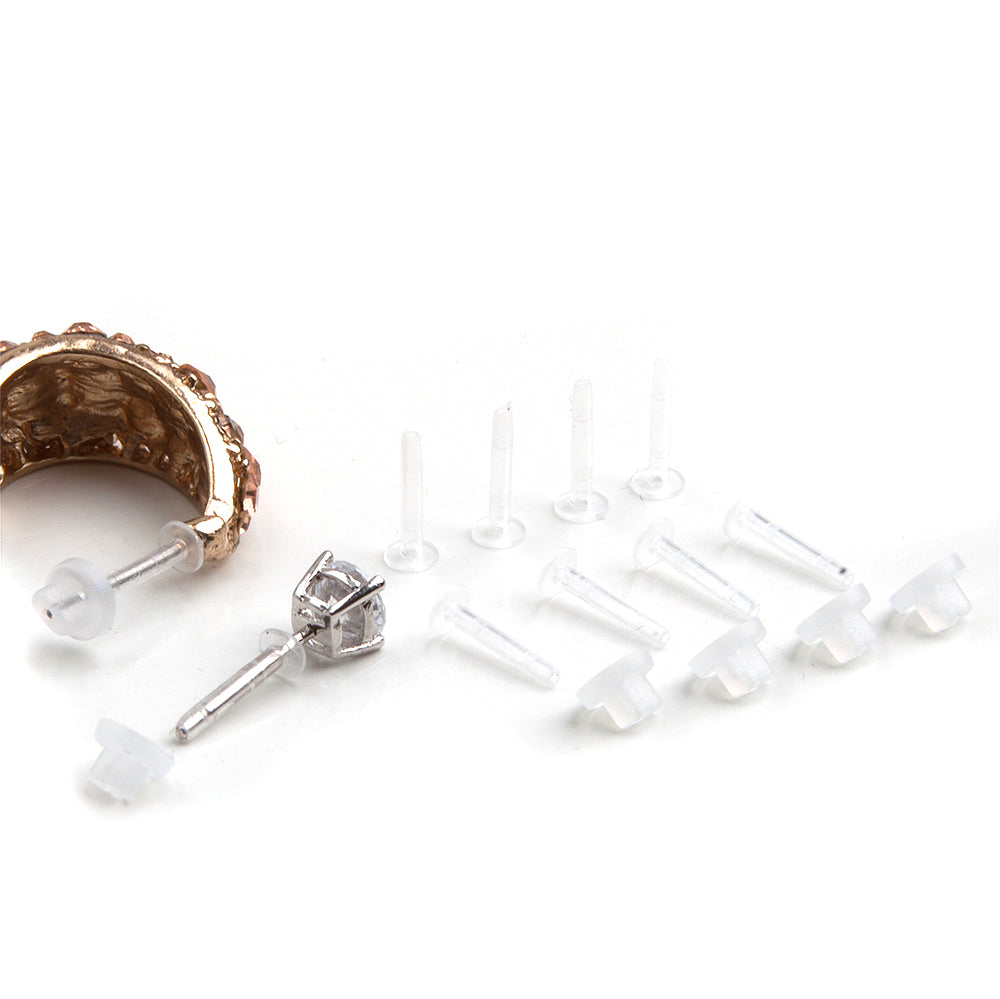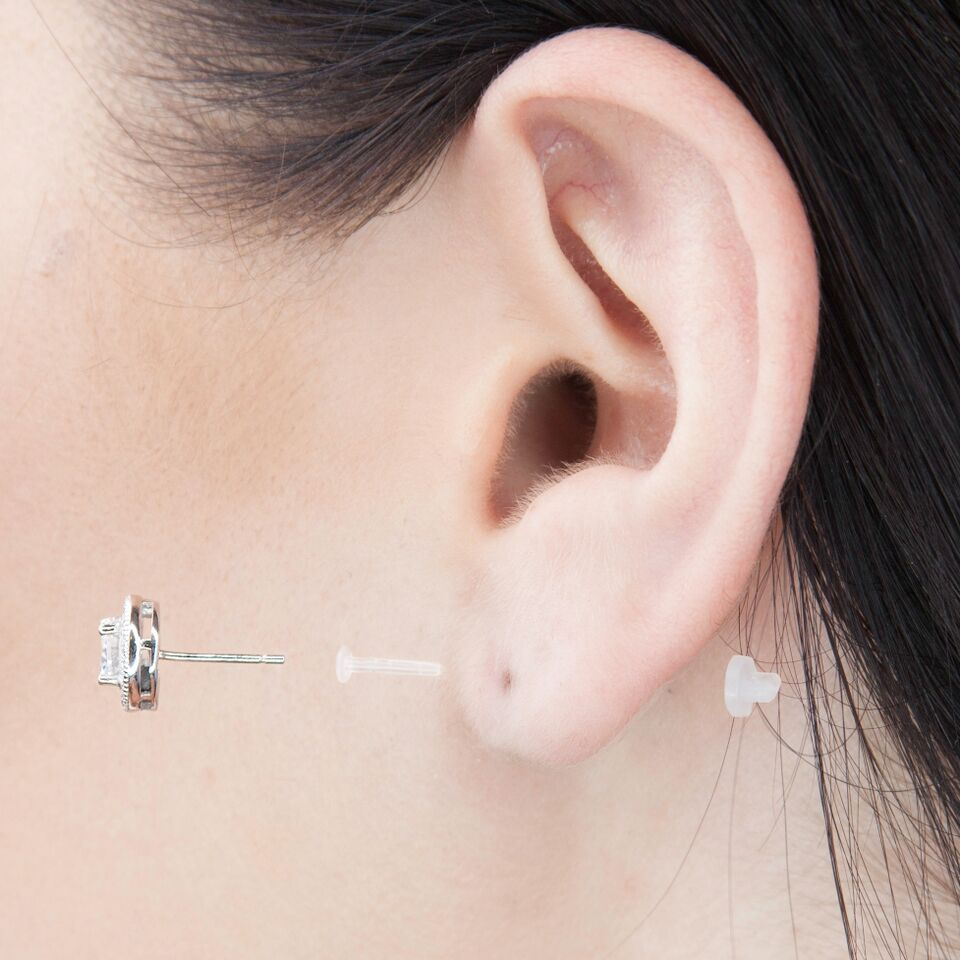 Description
Need to borrow your girlfriend's earrings and you've got sensitive ears? Don't worry! These patented FDA Grade low-density polyethylene sleeves slide over the post of an earring to prevent metal from touching the ear. This eliminates metal sensitivity and irritation so you can look and feel great in all of life's moments. Tip: You can also use the protectors with body piercings as well!
 Made in the USA
Details
Helps with metal sensitivity & Fits over most standard Post earrings

Sleeves have a slightly larger gauge than normal earring posts.

Keep piercings open without a visible earring

Intended for earrings with posts no more than 20g (0.812mm or 0.032")

Inclues 1 "tree" with 8 sleeves and 4 backings

Made in the USA.
Instructions: Cut two protector sleeves from "tree" and clean with alcohol.
For post earrings: Slide protector sleeve over the post. Trim the tip of the sleeve so the backs included will fit on the post of the earring. Insert sleeved post through the ear as usual.
For wire hook earrings, slide protector sleeve over wire hook so that it covers the section of wire that will rest inside the ear. Comes with 8 protective sleeves and 4 backs.
Intended for earrings with posts no more than 20g (0.812mm or 0.032")
Please Note: The backs included DO NOT go on the sleeve. They are meant to go on the post of the earrings after you trim the sleeves to fit earrings.
SKU: 701
Shipping and Handling
Shipping Policy
Standard Shipping for All US states is $4.99 for orders under $25 and Free Shipping for orders over $25. We currently are only shipping to select international countries at this time due to shipping issues in various countries. If you do not see a shipping option for your shipping address, please feel free to contact us at sales@earrs.com.
Due to COVID-19 restrictions in other countries, International orders will take longer than normal to arrive. Please check HERE for delays in your country.
Handling Time
Please allow 1-3 business days for us to package and ship your order. Once your order ships, you will receive an email notification stating your order's USPS Tracking number.
Please note: USPS has slowed transit times across the US by 1-2 days. Any expected Delivery Times provided by USPS or our website are only estimates. Expected transit time for all US orders is between 4-7days with some taking up to 14 days. International order very greatly, so we cannot provide an estimate on transit time.
Thank you for your understanding!